Planning
No matter what your style, vision or space you have available, our team of bathroom experts will help you find the perfect bathroom design for your needs!. We have vast experience in this field and are always ready to assist with everything from advice on colour schemes, practicality, planning your layout, and those ever so important finishing touches. We can tailor a bespoke bathroom design solution especially for your available space.
Design
We have years of experience in the bathroom design industry and can guarantee our talented team's unrivaled knowledge when it comes to creating beautiful, unique bathrooms. Our outstanding CAD design programme will ensure that you see your bathroom vision come alive beforehand!
Installation
Castle Bathrooms of York has a professional installation service, which ensures that you can trust in knowledge that your new bathroom will be installed by expert tradesmen, and to the highest standards. As part of the process, we work efficiently, thoughtfully, to make sure there will be minimal inconvenience to you and your family members throughout the process.
When it comes to designing, supplying and installing bathrooms, wet rooms, shower rooms and en-suites, we have a wealth of experience and knowledge that enables us to create the perfect space for you. We understand that everyone's needs are different, so we work closely with each individual to ensure that the finished product is just what they wanted.
We supply and install a wide range of bathroom products, including baths, showers, basins, toilets and accessories. Our team of experts can also advise on the best layout for your bathroom, based on your needs and budget. We'll take care of everything from design to installation, so you can relax and enjoy your new bathroom.
If you're planning a new bathroom or wet room, you can rest assured that our team will take care of every aspect. From the initial design stages right through to completion, we'll work closely with you to make sure your finished product is just how you want it. With years of experience in bathrooms, wet rooms and en-suites, there's no project too big or too small for us to handle.
To find out more about what we do please visit our Services pages. There are sections detailing our latest projects where you can see images of some of our previous work. You can also read case studies from some satisfied customers explaining how they found having their own bespoke bathroom installed by us.
If you have any questions or you'd like to book a free consultation, please don't hesitate to get in touch. We're always happy to help!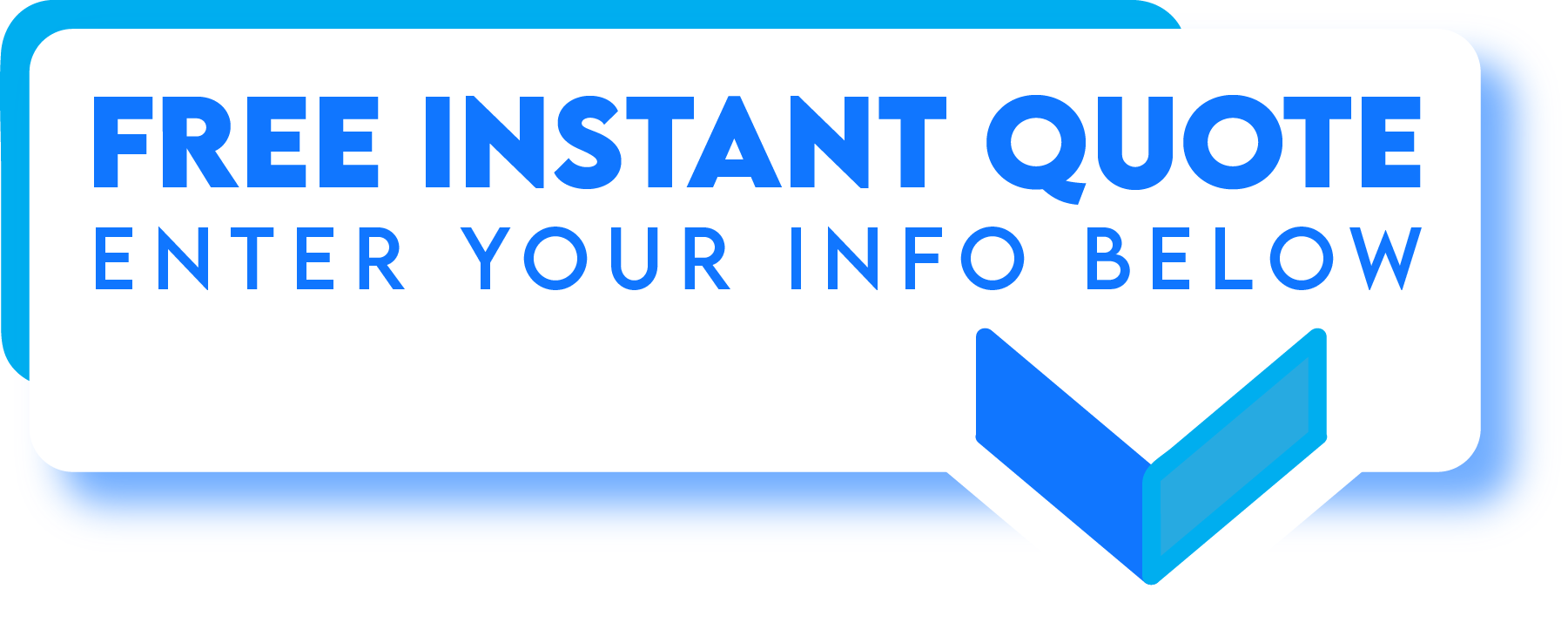 We install quality bathrooms, shower rooms, wet rooms, en suites and disability bathrooms from start to finish, plus everything else in between, we are truly a one-stop-shop for all your bathroom needs
We offer FREE advice and guidance during your FREE site consultation, when we visit your home to meet you and discuss your new luxury bathroom requirements.
We will measure the available space, and design and plan the perfect bathroom layout to your personal taste, style and wishes.
Once agreed we will provide you with a detailed quotation for your new proposed bathroom, together with installation costs, so you will have no nasty surprises or unexpected costs, after the work begins.
We take care of everything required from start to handover and completion
Including: Planning, CAD design, Logistics, installation, and project management of the whole bathroom process, so just sit back and let us take the strain!
Bathroom installations involve lots of different professional trades
Such as, adding a new family bathroom will need the services of bathroom fitters, plumber, joiner, electrician, tiler, plasterer, flooring expert, and even a builder, if any remedial construction work is required before the bathroom is fitted, basically all these different trades that bring your new bathroom to life!
No need to worry about finding different tradesmen for each part of the job, and managing them all by yourself, we do all this for you, inclusive in the price!
All installations are taken care of by our experienced project manager, this way everything is kept under one roof, decreasing the risk of things going wrong, the budget stays intact and on time!
This lets us focus on completing your bathroom properly, and you can be rest assured that our team always takes great pride in all their work, by looking at our recent bathroom installations, reading our reviews of our previous clients.
Also, we do one job at a time until we are finished. No moving from one job to another half way through, we turn up, do the work, complete the work, until finished.
Call us now and book your FREE Design consultation
We are specialists when it comes to bathroom installation and bathroom fitting. Our experts are skilled in all aspects of bathroom design, bathroom installations, bathroom repairs and bathroom remodelling. We only use the best quality products available to ensure that you get a product that is built to last.
We believe that bathroom renovations should be carried out to the highest standard possible. That is why we only use products from well-known brands such as ____ and ____ rather than cheaper alternatives which you might find on some bathroom fitting websites where quality isn't a priority. Our workmanship speaks for itself, so if you want to see what our previous customers have said about us visit our testimonials page here.
As one of York's leading providers for bathroom renovations, we have fitted thousands of bathrooms over the years across many areas including ____ . Over time our expertise has expanded so much so that it now includes disabled access showers as well as wet rooms too – meaning no matter what your requirements are Castle Bathrooms should be able to help!
Why should you choose us?
When choosing someone to fit your new bathroom or do some work on an existing bathroom, it is important to know that you are in safe hands. We will always use the best bathroom fitters and materials available on the market today – meaning your bathroom renovation or repair work never falls below expected standards!
Our team of highly experienced bathroom fitters also carry out all the fitting too- which means we can be sure everything is done properly without any problems arising after the installation has taken place. And because our services come with a 12-month labour warranty as standard — there's nothing else stopping you from getting in touch with us right now for more information using this number: 020 375.

Our services are:
At Castle Bathrooms, we handle bathroom design and bathroom installation, bathroom repairs and bathroom remodelling – all with the utmost professionalism.
Before we even begin work on your project, our team of bathroom fitters (and designers) will sit down together for a consultation to discuss everything you need from your new bathroom: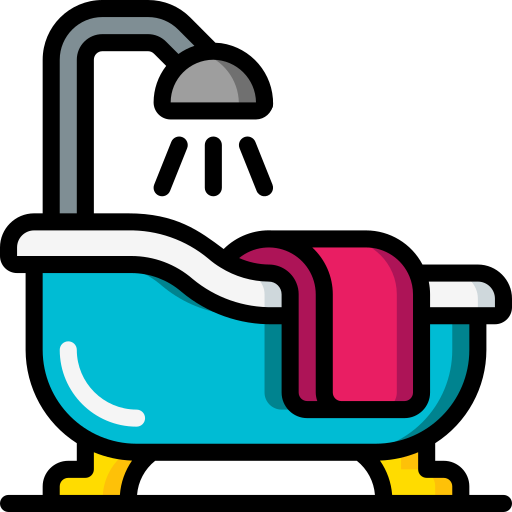 If you're in need of a new bathroom, our team can help. We offer a full installation service, from start to finish. We'll take care of everything, from removing the old bathroom to installing the new one. We'll even connect the plumbing and electricals, so you don't have to worry about anything. Our team are experts in bathroom installation, so you can be sure your new bathroom will be installed quickly and efficiently. We'll work to keep any disruption to a minimum, so you can continue living your life as normal. When the new bathroom is complete, we'll make sure you're happy with everything before we leave. That means cleaning up after ourselves and ensuring your home is exactly as it was when we arrived. So if you want a beautiful new bathroom but aren't sure where to start – get in touch with us today. With our professional team that is always on hand, you'll be able to relax knowing your new bathroom is being installed perfectly by professionals every time.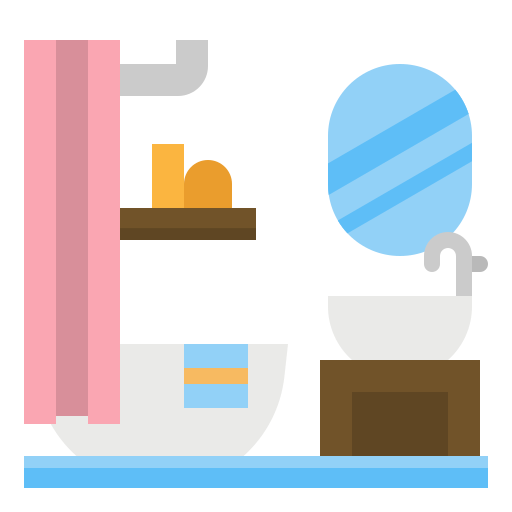 Castle Bathrooms of York takes pride in offering a free full bathroom design service, prior to the supply and installation service. Whether you need planning and design for a family style bathroom, shower room, wet room or ensuite in your bedroom, we can design something special to fit the available space. Once you have chosen your bathroom furniture we can show you the design using our special computer CAD system, before you make a decision on final placements. Our designers will work closely with you on all aspects of the bathroom design, including, furniture, colour schemes, tile choices, floor and ceiling, plus fixtures and fittings. We will not rest until you are 100% satisfied with your selections before you move onto the next step.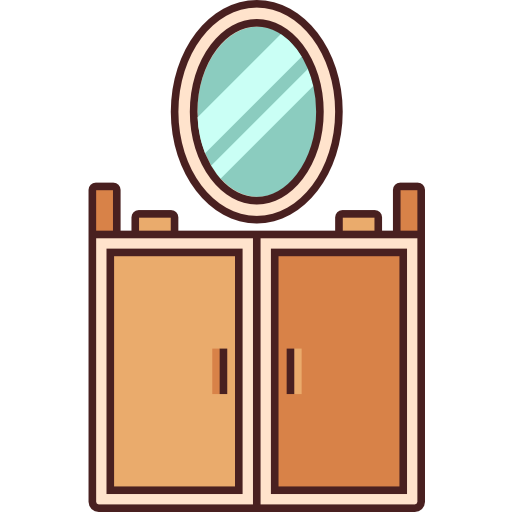 A family bathroom is a vital part of any home. It's a special room where each family member uses daily as they get ready for the day, or uses to relax in the evening with a long hot bath or shower. A good family bathroom should be big enough to accommodate everyone at the same time. A well-designed family bathroom will have all the right fixtures and fittings, as well as plenty of space for everyone to get ready in the morning. We can provide you with a wide range of bathroom fixtures and fittings including toilets, basins, baths, showers, sinks, and cabinets. We can also provide you with a range of different floor and wall tiles, so you can create a bathroom that's perfect for your needs.If you're looking for a bathroom for a family then check out our family bathroom service page. Book a free consultation appointment and we will show you our wide range of different styles and designs, so you can find the right look for your family's needs. And don't forget that we cover every part of the installation, we are indeed your one-stop-shop for your bespoke family bathroom in York.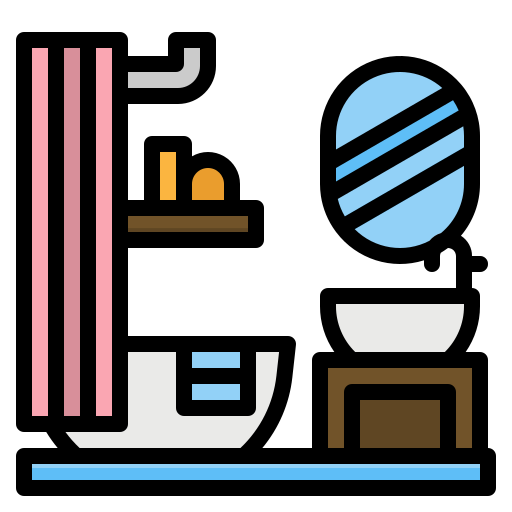 A wet room is a bathroom installation that does not have a traditional shower tray or bathtub. Instead, the entire room becomes the shower area, with water draining away through a specially designed floor. This can be a great choice for small bathrooms as it maximizes space, and it's also perfect for wheelchair users or those with limited mobility.
At Castle Bathrooms ofYork, we offer a professional wet room installation service. We'll work with you to design the perfect wet room that meets your needs and requirements, and our experienced team will take care of the entire installation process. We use only high-quality materials and products, so you can be sure your new wet room will be both durable and long-lasting.
If you're considering a wet room for your home, get in touch with our York bathroom company today. We'd be happy to discuss your options and provide a free, no-obligation quotation.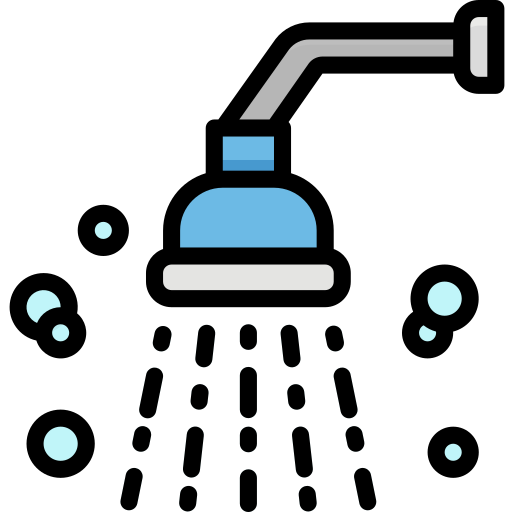 A bathroom shower room is a very important part of any home. Not only does it provide a comfortable place to bathe for you and your family, but it can also add value to your property. If you are thinking about having a new bathroom shower room installed anywhere in your home, then you will want to make sure that you choose the right company to do the job. Here at Castle Bathrooms of York, we are experts in the installation of bathroom shower rooms. We have years of experience in this field, and we know how to create beautiful and functional shower rooms that will meet all your needs. We understand that every customer has different requirements, so we work closely with each client to ensure that the product is exactly what they are looking for. To find out more about our walk in bathroom shower room installations and how you could benefit from our service, please visit the rest of our website. Here you will be able to learn all about what we offer, what products we use in our installations, snippets of client testimonials and much more. We are your number one choice for shower installations in York.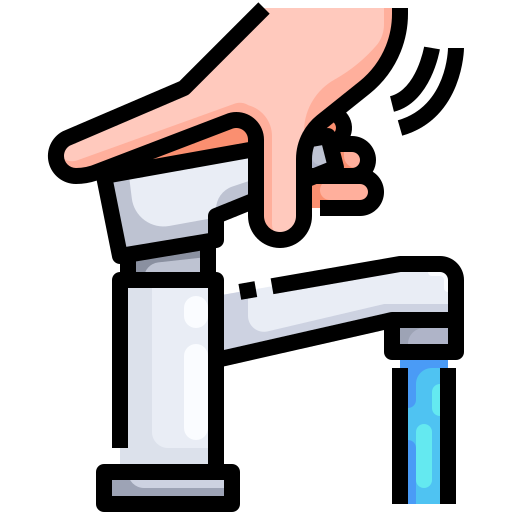 Disabled Bathroom
Disabled bathrooms can look just like any other bathroom but they will be constructed and installed differently. The biggest difference is having a level access shower along with an emergency cord within reach or even audible water alerts in case you fall over while getting into the shower. Every sink should have knee space below it so wheelchair users can easily get up close and personal with hand basins no matter what height they need them at. A bathroom is a private space where many people choose to relax, so it's important that your bathroom is well designed and meets all your needs – whether you need a wet room or any other Disability adapted installation. Disabled bathrooms will include the necessary items such as grab rails, handrails, and wheelchair-accessible showers which can be tailored to suit your specific needs. Some bathrooms may require designing around existing features such as radiators and pipework. This isn't always possible and could change during construction. But don't worry as we have our own experienced builders who understand what is involved when installing a new layout for disabled access. It should also be noted that these adaptations are not only reserved for the elderly, they can be designed for young children or those with specific disabilities. We can create a bathroom, wet rooms, and shower space that is practical, safe, and comfortable for all users. Call now to book a free disabled bathroom design appointment, and we will assist you the best we can.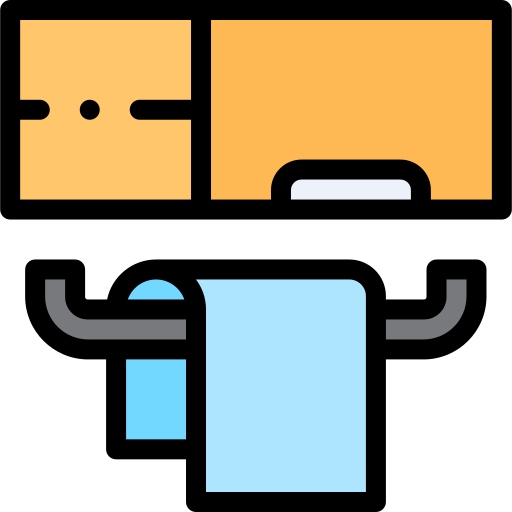 Many of us have a dream bathroom at the back of our minds, but it is not always within reach. However, you can make your dream come true by creating an ensuite bathroom. The room will make your entire house more attractive and functional. You will be glad to know that you can now even get this service in the UK at affordable prices. Here at Castle Bathrooms of York, we understand the importance of having a well-functioning ensuite bathroom. This is why we offer a comprehensive supply and installation service, ensuring that your ensuite is up and running in no time. We have a wide range of products available, including toilets, baths, showers and sinks, so you can be sure to find the perfect solution for your ensuite bathroom requirements. We also offer a range of accessories, such as taps and towel rails, to complete the look of your new bathroom. Our team of experts is on hand to help you every step of the way, from choosing the right products to fitting them correctly in place. We take care of everything, so you can relax and enjoy your new ensuite. If you're considering installing an ensuite bathroom in your home, get in touch with our team today for a free consultation. We'll be happy to help you choose the perfect products and get your new bathroom up and running in no time.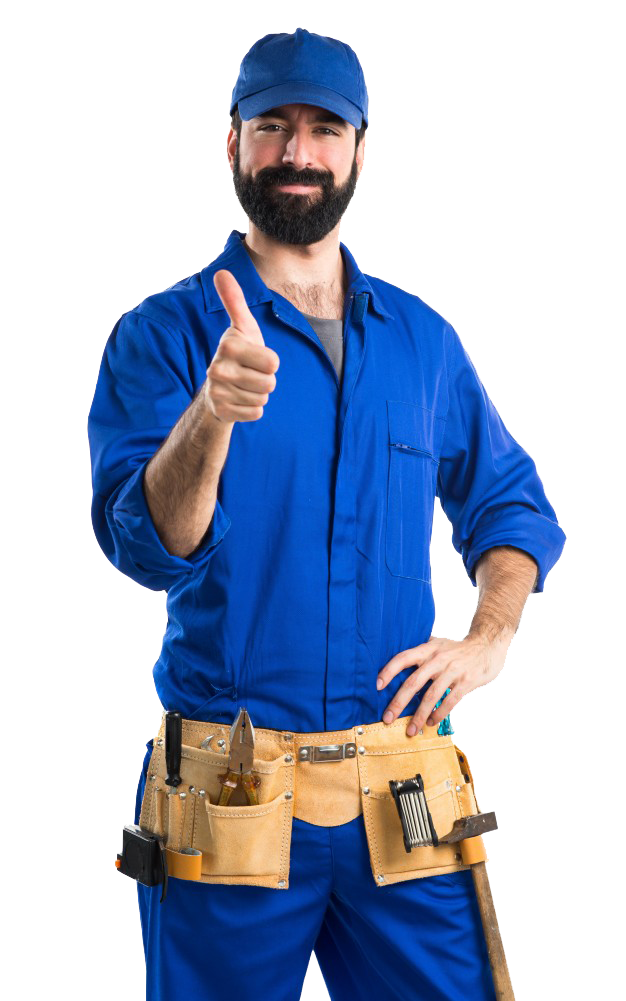 How much does it cost to fit a bathroom?
The cost of bathroom installation is purely dependant on bathroom size and fittings. A bathroom without a shower fitted will be cheaper than one with a wet room as the additional plumbing works required increases costs considerably!
Do I need planning permission?
It depends where you live but if your property falls into one of our many areas that require Planning Permission then this may apply to certain aspects of bathroom installation work including wet rooms or walk-in showers. The law states though that any new bathrooms must be accessible so please contact us should you want more information about whether it's necessary for planning permission to be obtained beforehand!
Can you make my tub deeper by installing a liner?
No. we can install a bathroom wall instead of installing the tile but they cannot make your tub deeper by installing a liner. This often is the case when you have an existing walk-in bathtub or Jacuzzi and would rather not pay for bathroom resurfacing, which does cost more than our bathroom fitters' services.
How much would it cost to install a bathroom?
A new bathroom supplied and installed can vary quite considerably, as there are a few things to take into account. Such as, the cost of the materials, the price of labour, and size of the new bathroom, once we know all these variables it will be easy to work out how much your new bathroom will cost you. On average though and working on some ballpark figures, you could pay in the region of £4,500 to £5,500 for a brand new bathroom supplied and fitted, and at the top end of the scale, around £9,000, if you want quartz bathroom surfaces. Prices can also depend on the complexity of the design, size, and if you are in need of any remedial building work prior to the bathroom installation. Call us now at Castle Bathrooms of York, to book a free bathroom consultation and quotation appointment.
How long does it take to get a bathroom fitted?
The time taken for bathroom fitting depends entirely on your design ideas but we can always provide you with our quotes so there are no nasty surprises once work begins! We have been established for decades and our years of experience means that reliability isn't an issue at Castle Bathrooms, just peace of mind from start to finish.
Can you install a liner over a jetted/Jacuzzi tub?
Yes, absolutely! This is one of the most common questions we get asked, and it is certainly possible to put a bathroom liner over your jetted/Jacuzzi tub.
How long will your acrylic bathtub solution last?
Our bathroom solutions can last a lifetime if you take care of them, but we recommend that they should be redone every five to seven years.
What are wet rooms?
A wet room is a bathroom that features a shower area that is open to the room, without any separation by a curtain or wall. This type of bathroom design can be great for small spaces, as it eliminates the need for a separate shower stall. Wet rooms are also popular in homes with wheelchair users, as they provide easy access to the shower area. The lack of tiles makes for an open and airy feel in the room and keeps the cleaning process simple – all you need is a wet cloth to quickly wipe down any surfaces that have come into contact with water. This easy maintenance is one of the main appeals of wet rooms and it's one of the reasons they're becoming increasingly popular in both domestic and commercial settings. With bathroom space at a premium, anything that can save on time and effort is always a bonus! If you're thinking of having a wet room installed in your home, there are a few things to bear in mind. Firstly, it's important to choose the right contractor as not all are experienced in installing wet rooms. It's also crucial to get the waterproofing right as any leaks could spell disaster for your new bathroom. At Castle Bathrooms of York, we have years of experience in designing and installing wet rooms – so if you're looking for the perfect addition to your home, get in touch with us today. We'll be happy to talk through your questions, such as how much do wet rooms cost?, and look into your requirements, and design a wet room that's perfect for you and your home.
Do you have any bathroom design ideas?
We have bathroom design ideas in spades, literally. We will visit you to discuss your needs and go over the bathroom designs which are available before we make a final decision on what bathroom is best for your home.
Can you install a walk-in bathroom?
Yes, bathroom fitting is often the most practical and cost-effective solution to bathroom installation.
Why install a bathroom wall instead of installing tile?
Walls are much easier to maintain than flooring or tiling, making them a popular bathroom remodelling choice. Bathroom wall panels are used for both walls and ceilings in bathrooms, giving the illusion of more space by reflecting light around the room. This can be particularly effective when paired with mirrors behind sinks, over toilets etc., which will create an optical reflection within the bathroom itself!
What is an ensuite?
An ensuite bathroom is a bathroom that is only accessible from an individual bedroom. This means there are no doors or any physical barrier between the bedroom and the bathroom. There are many reasons why people choose to have an ensuite bathroom, including convenience. It can be frustrating having to walk out of your bedroom to access the toilet (or other things like washing your hands), especially in the middle of the night. If you're feeling ill at night you might also need to use the toilet urgently, but this could cause difficulties if it's not close by! An ensuite bathroom provides privacy. The main reason for this is that either there are no doors or they open into the bedroom itself. This means that you can get ready for the day or go to bed without having to worry about someone else being in the bathroom. It also means that you can have a soak in the bathtub without worrying about who's going to come in and disturb you.
There are all awesome people
Your content goes here. Edit or remove this text inline or in the module Content settings.
Do you have a bathroom project? Whether it's a detailed vision or just some vague ideas, your design starts with an appointment in our store.