Bathroom Installation York

Bathroom Installation near me
Bathrooms are a very personal space. For many people, it's the one room in the home where they can forget about work and indulge themselves. Castle Bathrooms is a company that offers bathroom installation experts to help you create your perfect bathroom for your family. We will take care of all aspects of your installation – from planning to execution. 
If you are considering having a new bathroom installed in your home, it is important that you get the help of professionals like Castle Bathrooms of York.
Our bathroom installation services are experienced at creating space-saving, stylish bathrooms to meet your own individual needs. They will work closely with you throughout the whole process to create a bathroom that is comfortable and practical for your everyday use. At Castle Bathrooms Installation Services, we understand how important it is for every home to have a beautiful bathroom so we offer a complete design and installation service including free consultations, planning permissions, listening carefully to your requirements and working within your budget, we offer some fantastic deals.
We will manage all aspects of the project from start to finish – taking care of everything from planning permission through to decoration if required .
Our bathroom installation company has become one of the most well known options around, when it comes to bathroom installation in the York area, and with good reason. Our team of experts have a wealth of experience and are always on hand to offer advice and guidance so you can be sure that the finished product will be perfect for your needs.
When it comes to professional bathroom installation, there are a few key methods that you may choose from. The most popular option is the full installation service which will see the entire bathroom fitted by professionals. This is often the best option if you are looking for a complete overhaul of your current bathroom as it will include all new fixtures and fittings as well as tiling, flooring, plumbing, electrical services, and decorating.

What is bathroom installation?
This is a procedure where Castle Bathrooms will start with the planning stage and reach completion. This is where we consider what size your bathroom should be, how you want it designed and decorated as well as whether any additional features need to be added such as a bathtub or shower enclosure. In addition, we ensure all our bathrooms have adequate ventilation so they don't get too steamy when you take a hot bubble bath!
Advantages of installing a bathroom

A Castle specialist can help you plan which style would suit your home best before getting started on the installation process. Bathrooms come in many different styles from traditional rooms with lots of wooden panels to sleek modern designs featuring glass panelling or for walls instead – our experts will help you choose the right style for your home. We will also ensure that the bathroom is functional and up to date with current requirements such as providing enough space for storage, easy access to toilet facilities and making sure all plumbing work has been completed properly before installation begins!
Factors to consider during bathroom installation
If you want to have a bathroom installed, our experts will help you every step of the way and make sure that they consider all aspects before beginning work. We can offer advice on everything from choosing a style through to ensuring your plumbing works properly, but it is also important that you take some time beforehand to think about what kind of bathrooms installation might be best for your home:
Style

: Bathrooms come in many different styles making them suitable for almost any property! Our team members are fully trained and qualified so they'll know exactly which materials to use when fitting out your new space – our professionals deal with wet rooms, cloakrooms and en suite facilities regularly helping people choose the perfect design whether it's traditional or modern.

Requirements

: We are experts at using the space you have available to create a bathroom that is perfect for your lifestyle. From walk-in showers to bathrooms with double sinks, we know how important it is to make sure there's plenty of storage and countertop space in any room where you spend so much time getting ready every day!

Space

: We know how frustrating it can be when your home doesn't quite fit around the size or shape of your new bathroom installation – but our designers understand exactly what needs to happen for spaces like these. We'll work around corners if necessary, use sliding doors instead of swing ones, even tiling right up against brickwork without any problems because we're professionals who will do whatever it takes to bring your dream bathroom to life.

Plumbing

: Castle Bathrooms are here to make sure that your bathroom installation goes smoothly, with the minimum of fuss. We're happy to take care of all aspects of fitting – from tiling through to electrical work if you need it.
Bathroom Installation Mistakes You Can Avoid by Hiring Us
When it comes to our bathroom installations, our team of specialists can be trusted completely – allowing us full control over every aspect of the project without any issues or setbacks. We always keep things on schedule during each renovation process so that we minimise stress on customers throughout their remodelling experience while ensuring deadlines are met accurately and efficiently to provide top-notch service.
Poor ventilation
Ventilation is vital in bathrooms as it helps to control and prevent dampness, mould and mildew which can lead to several health problems. Our bathroom experts will always ensure that the ventilation is right for your home before we begin any installation – ensuring you receive nothing but the very best service possible at all times.
Not enough (or too much) lighting
Our expert designers know how important natural light is when it comes to making sure rooms look inviting and bright so they make sure every bathroom has plenty of windows or skylights installed correctly to provide an ample amount of daylight throughout each room. The proper choice of wall-mounted lights ensures there are just enough lamps within each bathroom design – avoiding straining the eyes or causing uncomfortable glare. Our bathroom experts are also available to offer additional advice on which lighting types would be best for your home, helping you make sure every bathroom is lit with style and distinction.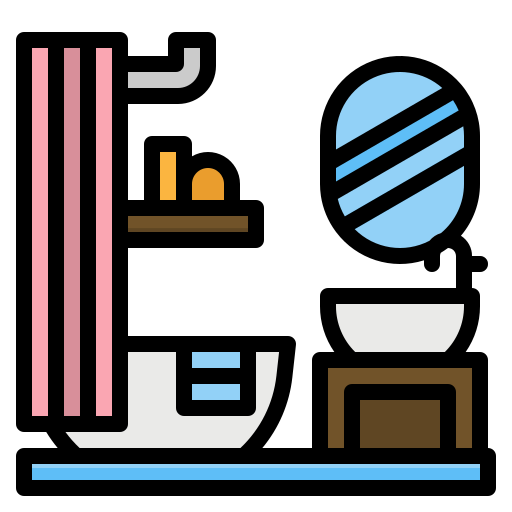 Cramming too much into a small space
The space in which you are designing your bathroom needs to be taken into consideration. If there is too much clutter or the layout of the room has not been planned correctly then this could lead to disastrous results for both style and functionality in your chosen bathroom design.
Poor drainage
This can cause trouble in bathrooms used heavily by family members: Castle Bathrooms will take care of any plumbing issues before we begin our installation so that everything runs smoothly and there is no risk of water damage to other rooms within the property once we have finished working on it. If a new bathroom requires re-plumbing then this may incur extra charges but these won't be passed onto its rightful homeowner – only kept as justifiable costs associated with such work. Our installation team is trained in dealing with blocked drains and can often clear a blockage without having to call out the plumber.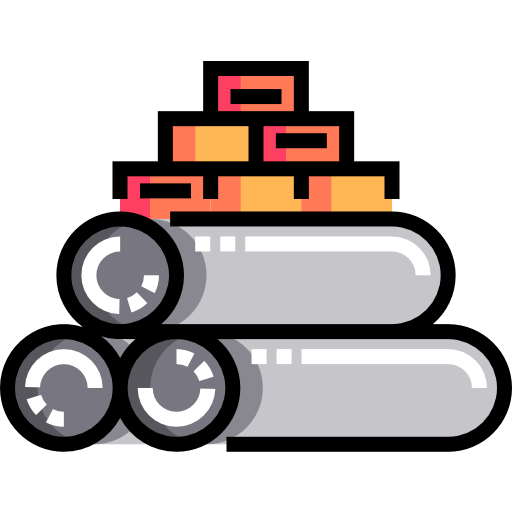 Unsuitable materials
The quality of the materials used is central to the success of a bathroom installation.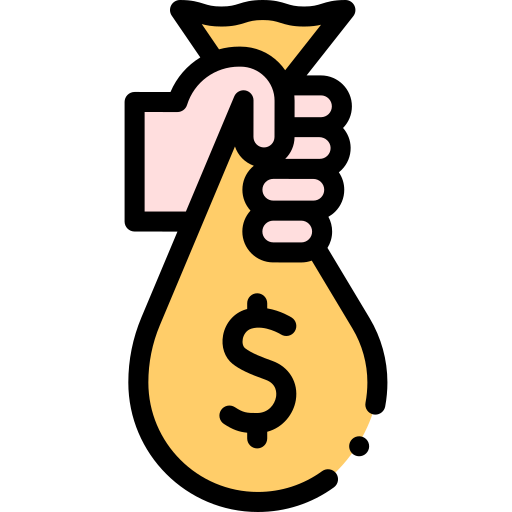 Saving money on the wrong things
Unfortunately, cheaper isn't always better when it comes to bathrooms and that's why we won't cut any corners – not even if you ask us nicely.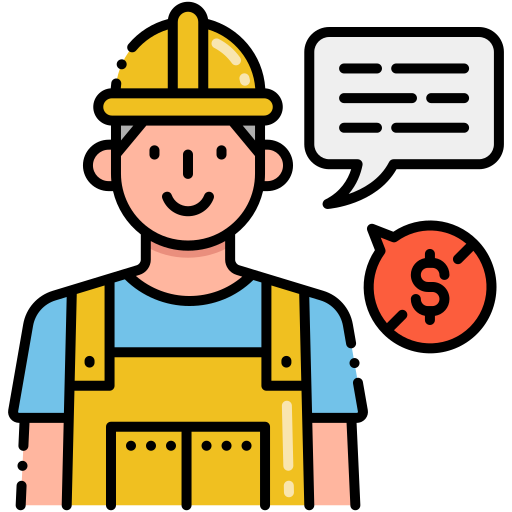 Not consulting bathroom experts
It's crucial to consult the experts in your local area.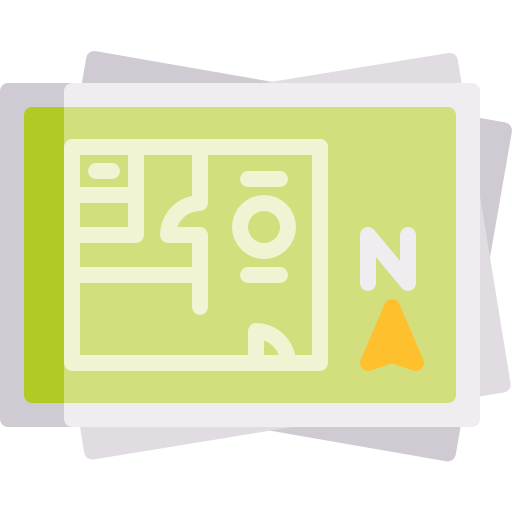 Insufficient storage
When considering what kind of bathroom installation will be best for you, you must think about how much storage space you are going to need – if any at all.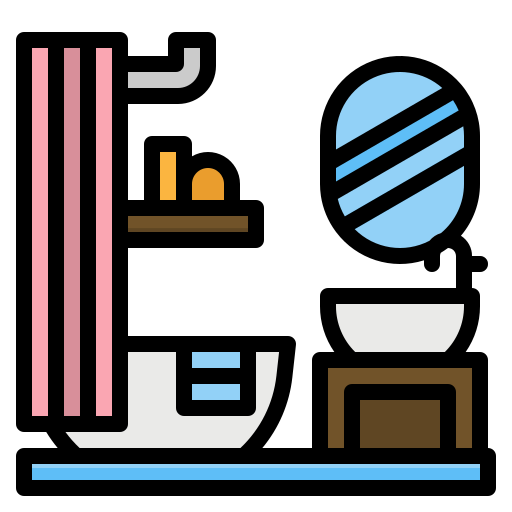 Losing a bathtub
A wet room conversion can result in losing some tubs altogether but this doesn't mean that they're not available anymore; simply on a smaller scale than before and more suited to contemporary tastes.
Not planning the layout properly
The bathroom installation process includes measuring up twice for accuracy, so it's important that you only take measurements once – do not be tempted to guess or assume any of these figures as doing so will give us incorrect data which could result in wastage of money on materials needed but ultimately unusable due to being wrongly sized. Ensure your rooms are free from clutter before we begin measuring them up too because this may also cause inaccuracies. Bathrooms should always have at least two metres clearance around all sides – including above an open window if one – so check beforehand whether there is any furniture, fixtures or fittings included in your measurements.
What you should know about Bathroom Installation Services
Bathrooms play an important role in your home and office both aesthetically and practically. If you're thinking about putting in a new one or refurbishing the existing one then do not forget that it is considered as one of the most expensive parts of any building projects, so it's best to get the work completed right first time!. That is where expert bathroom installation services come in, as a professional installation will save you time, money and a lot of hassle.
Bathroom installation services include:
Complete Bathroom Installation
Standard Bathroom Installation
Shower Installation
Tiling Services
Flooring Services
Plumbing Services
Electrical Services
It's important to find a company that can provide all the services that you need for your bathroom installation as it can be a complex process. Many companies will have separate teams for each service meaning that coordination and communication can be difficult. It's also important to make sure that the team you choose is licensed and insured.
What to Expect from a Bathroom Installation
A full bathroom installation service will include the following:
Removal of all old fixtures and fittings
Preparation of the area for the new installation
Installation of new fixtures and fittings
Grouting and sealing of all tiles
Final cleaning of the area Once your new bathroom is installed, you can expect it to be fully functional and look great. However, it's important to remember that like any renovation project, there may be some small finishing touches that need to be completed. For example, you may need to seal around the bath or shower tray yourself.
Bathroom Installation Methods
There are two main methods of bathroom installation – wet and dry. Wet installations are where everything is completed in place with the final product being a fully fitted and operational bathroom. This is the ideal scenario where space allows for it, but often time constraints do not allow such luxury.
Dry installations are far more common and generally used when bathrooms need to be moved from one location to another or perhaps even installed into new buildings. Once your tiles have been grouted and sealed you will notice that there is a raised area around each of the fixtures and fittings which can be filled and flattened with either bonding filler or silastic sealant.
Benefits of our Professional Bathroom Installation services
A professional installation service will have a wide range of experience in bathroom design and installation meaning that they will be able to advise you on the best possible layout for your bathroom taking into account space, light and your individual needs.
We also have access to a wider range of quality products and fittings than you may find on the high street which means that you can be sure of getting a top quality finish.
Our professional fitters will also be able to offer you a full after sales service including guarantees on their workmanship. If something goes wrong with your installation at any point, they will be the ones responsible for putting it right.
DIY bathroom Installation
If you are happy to do some of the work yourself, you may prefer to opt for a DIY installation instead. This involves purchasing all of the necessary items yourself and following a set of step-by-step instructions to complete the installation process. While this can be a more cost effective option, it is important to be aware that it can be more difficult than a full installation and may take longer to complete.
PROS: Bathroom renovation is a complex process that often involves lots of different trades. Getting everything coordinated can be a headache, particularly if you're on a tight budget. Professional installers take care of all the planning, coordination and project management, from start to finish. This means they'll find the best solutions for your individual needs while ensuring your stay disruption-free throughout the entire renovation. You can read some more pros in this article .
CONS: Professional bathroom installation services are going to cost money, which isn't always possible. It's also going to take up time – which you might not have too much of either! Finally, professional installers won't likely give you the same level of customisation as your own personal involvement would.
The bathroom is one of those rooms in your home, possibly even the most important room in the house. It's where you go to relax and do all those things that can't be done anywhere else – sleep, read a book, have a bath or take a shower. When it comes to design and installation services , bathroom renovation companies have just what you need!
The process of choosing a contractor should begin with careful consideration of the amount due before starting work . Most homeowners find it beneficial if they know this information first hand from their contractors. Other places which might prove helpful are internet forums or word-of-mouth from friends and colleagues.
Frequently asked questions about bathroom installation services in the UK
Looking for a professional and reliable bathroom installation service? Look no further than . We offer a complete installation service that will take care of everything from removing old fixtures and installing new water and gas lines to hooking up hot and cold water supply lines. We also offer a warranty for our workmanship, so you can be sure your bathroom is in good hands.
Contact us today to learn more about our services or to schedule a free design consultation.
How long will the installation take?
A professional bathroom installation should take no more than 1 week to complete, unless you are having a complex design, or some remedial building work done before the installation takes place.
What does a typical installation include?
A typical bathroom installation will include the installation of all new fixtures and fittings, as well as all the plumbing, tiling, flooring, ceilings, or painting of the walls and. Don't forget we offer a full turnkey solution for all your bathroom needs. We are indeed your one stop shop for everything bathrooms.
What type of materials will be used?
Materials will vary depending on your chosen design and the specific products you select. However, all materials will be of the highest quality and will meet or exceed all building and safety codes.
What is the cost of installation?
The cost of bathroom installation will vary depending on your specific needs, the size of the room, the products you select and any other unique requirements. As we design, supply and install bathrooms, shower rooms, wet rooms, ensuites and disabled bathrooms, our price will be an altogether price, that will include products and all installation costs, including all the necessary trades for your particular bathroom. We also include removing and disposing of old fixtures, installing new water and gas lines to precise locations, hooking up hot and cold water supply lines and removing old flooring or any other parts you need removed.
Do you offer a warranty for workmanship?
Yes we do. Our warranties extend from 5 year labour and installation guarantee, plus 2 year guarantee on all products 12 months to three years depending on the manufacturer and different products we install. All our workmanship warranties are available upon request.
What is included in the bathroom installation package?
We cover all aspects of your installation, including removing and disposing of old fixtures, installing new water and gas lines to precise locations, hooking up hot and cold water supply lines,
If you need help with anything else please feel free to call us on