A wet room is essentially a bathroom where the entire floor area is covered with water-resistant materials, which means that you can wash, shower or bathe without causing any damage to the surrounding floor or fixtures.
The primary benefit is that they are easy to keep clean, but they're also far more luxurious than traditional bathrooms. If your bathroom will be subject to heavy use (such as when there are multiple people in the household) then it makes sense to invest in a wet room installation.
Why choose us for your wet room?
Our customers choose us for their wet room design and installation because we offer a free consultation in the comfort of their own home. Our professional wet room installers with over 10 years of experience in York bathroom design and installation, will definitely help you with answering your questions and concerns about wet rooms, what materials to use or where to start. They can advise you on the best places for taps and shower heads so that everything works well together in your new wet room environment.
Installing a wet room is not an easy task – the whole process of waterproofing and drainage installation must be approached correctly to ensure it all works smoothly without any issues in future. Our experienced team is highly trained and equipped with the latest tools and equipment needed for this job, making sure we get amazing results every time!
The final step: After all water proofing work has been done properly by our professionals using high quality material, it's finally time for decoration – both inside and outside of your wet room. This is done in a way that everything works perfectly together – the floor, walls and ceiling, so everything looks smooth and professional.
Having a wet room installed in your home brings a number of benefits, which include
A more luxurious modern look for your bathroom – especially if you have a smaller one!
Enhanced convenience because there's no need to stand on wet or cold floors when showering; whether it's for kids or elderly family members who can't get around too easily, this will make bathing much easier. This also means the risk of slipping on tiles while showering is reduced (making everyone happier!).
Improved hygiene because there are no areas where dirt could accumulate; good water drainage ensures that every last bit of moisture is eliminated and your floor remains dry.
Increased resale value for your home – a well-installed wet room can add an extra 10% or more to the value of your property, should you ever choose to sell.
If you're considering having a wet room installed in your home, be sure to get in touch with our team at Castle Bathrooms of York. We offer a complete wet room installation service and we have many years of experience in this field. Our methods are reliable and our prices are highly competitive, so you can be sure you're making a sound investment when you choose us.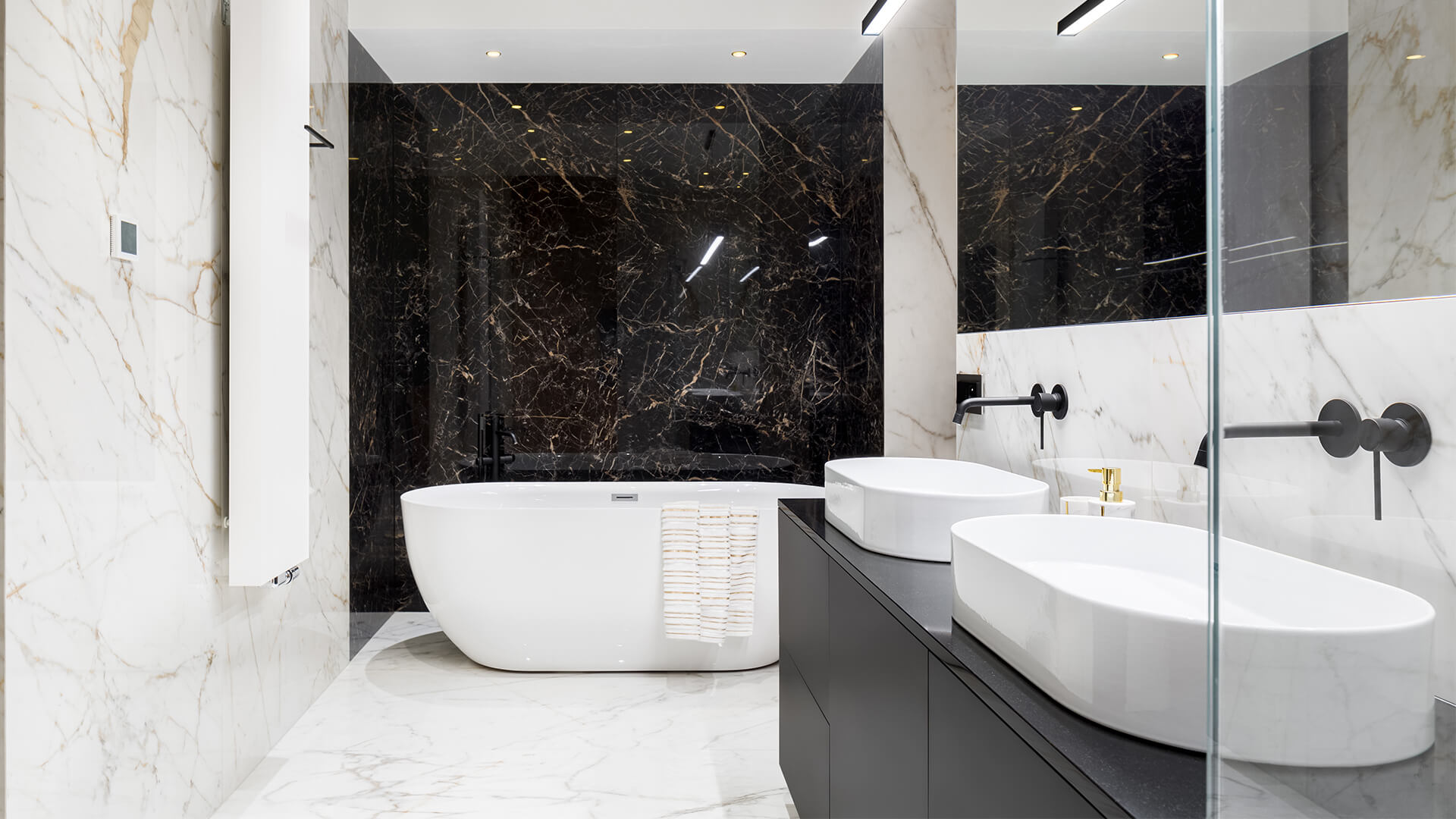 Things to consider when having a wet room
It is important to consider the costs of hiring a professional to do the installation, as it can be quite an expensive job. The initial cost of purchasing and fitting a wet room will obviously be significant, but you should also take into account the ongoing costs such as running water and electricity, if necessary. If you are planning on having a shower or bath after your operation then there may be a need for a larger water tank to ensure that sufficient hot water is available when required. Some people opt to use solar panels for heating their hot water, but this means that they have no other major running costs other than those directly related to maintaining the power supply. You may not want to spend too much money on your installation as there is often an additional cost when you come to sell your home and this will be reflected in the price that you receive.
Your wet room installation works must be carried out by a professional bathroom company such as Castle Bathrooms of York, who can give you loads of great advice regarding the best materials for your particular situation. They have worked on many of these projects before so we have a lot more knowledge than would be expected from someone who simply reads articles online or in magazines.
The best option if you want a wet room is to speak with a specialist bathroom company today and let them create something special for you. They should know of any specialist manufacturers that produce equipment designed just for use in wet rooms, which may mean that the job becomes even easier or more affordable.
You may already have a wet room in your home. For most people this will be a larger shower area that has been designed to stop water getting on the floor rather than being an entire room dedicated to bathing. However, if you are looking for a complete wet room installation then it is important that you speak with a professional bathroom company. If you do not, then there is every chance that the job won't get done correctly and you may end up having to pay twice or more for exactly the same job. A specialist company should be able to give advice based on their experience of working on similar projects. They know which materials work best and what combinations of different styles create the perfect look for your bathroom.
Hiring out professionals such as these also saves you the time and effort of having to purchase all the necessary materials yourself. It is easy enough to find a company that will deliver everything you need, taking away any chance of mistakes being made in terms of what style or finish should be created.
There are many benefits for hiring out professionals, but it is important that homeowners don't forget why they want their wet room in the first place. Above all else, installing one should improve their bathroom experience by making it easier than ever before to take care of personal hygiene. With an entire room dedicated to this process, there really is no excuse not to ensure your every cleanliness need is satisfied even when you don't have access to another bathroom or shower facility.
Specialist companies can provide a complete installation service, ensuring that all the necessary groundwork is carried out before fitting the shower, drainage and other important features. By using specialist equipment and materials, they can also guarantee that your new wet room will be completely watertight and completely ready for use in the shortest possible time.
One of the most important factors to consider when installing a wet room is how much it will cost. This will vary depending on the size of the room, the type of finish chosen and other factors such as labour costs. It's important to remember that a professionally installed wet room is likely to be more expensive than doing it yourself but should offer a longer lasting and more reliable finish.
When deciding if a wet room is right for you, it's important to consider things such as cost, maintenance and if you can get it up to your bathroom standards. If so, there are a range of benefits to having a wet room including greater ease of cleaning and more space.
A wet room installation should also include: Removal of existing floor coverings and any mastic used, Inspection and treatment of surfaces prior to new wet room installation if required; Full removal of old shower enclosure; Installation of new drainage system (if required) and waterproof finish to walls and floor; Installation of new shower tray (if required) with integrated waste; Tiling of walls and floors in a wet room design of your choice.
A typical wet room installation will take around 4 to 7 days to complete, depending on the size and complexity of the project. Prices start at around £4,500 for a simple wet room installation, but can vary significantly depending on the size and specification of the project.
It is important to remember that not all bathrooms are suitable for a wet room conversion – always consult with one of our professional installers before making any decisions. We are here to help you get the best wet room or bathroom for your budget.
If you need help with anything else please feel free to call us on